Remember when I posted about an RP based upon a futuristic steampunk world, then spent a couple hours setting it up?

No? Listen up.

Yes? Listen up.

Bringing it back and messing with it a bit to add a bit of Defiance flare. This is much more like a RPG RP in which I will probably be GMing maybe Blu as well, depends on how many people we get for this, if any at all aaaand I still need to talk to her :p

If you're interested, let me know here and I will set it up.
Basic info, will be updated if I post an OOC for it.
Story/Plot line:
In the not so distant future, a war has broken out. Nations and regions fought each other for global control until one day, nukes fill the sky and eradicated the entire world. Where once large and grand cities stood are nothing but desolate wastelands. There are no more cities, no more towns, no more villages, everything is gone. The world is nothing but a long ever expanding wasteland of dirt and debris. If you are lucky, you might stumble across what used to be a habitation for humans. Old cities or towns. There, you may be lucky enough to gather enough materials to make a home, weapons, armor, or anything else you may need. If you have the skill to do it. There is no government, there is no peace, there is no war, just survival in this post-apocalyptic anarchic world.
Electricity no longer exists. Everything is powered by steam or gears. Most of the animals have been killed so finding food will be difficult. Water is scarce and if you are lucky to find a collection of people what tiny little "villages" or compounds, it will be bought and sold for large amounts of money.
However, there is rumor that if you follow the rising sun, there you will discover a large compound, where food and water are aplenty. A city. This fabled city is surrounded by an endless desert where there is no food, there is no water, there is no where, where you can replenish your resources. You must carry what you can handle in weight limit and pray you don't come across the rumored sandworms; gigantic creatures that travel beneath the sands. No one knows if this city truly exists or not, many of what is left of the human population have tried to get to this city, but most die in their efforts.
RULES!
-First off, everyone is HUMAN. There is no exception to this rule! You are more than welcome to put "add-ons" (I.e. wings, tails, claws, etc.) however, if you do this, you must explain HOW you did it. If you have no experience in building steampunk powered things, then you can't magically learn how to. You must find someone that can make it for you! When you build it, you must explain how it works, what it's capacity is. I.E. You build wings, how long can you fly? How is it powered? No it can't be powered by electricity or centrifugal force. What is it's weight limit? etc.
-Weapons. They exist. No, there is nothing all powerful, you can't have a plasma gun, there are no automatic rifles, or anything you'd find in the future or in modern times. Everything is steampowered, so once again, you must buy it, trade it or build it. This takes knowledge, you can't magically gain this knowledge. With your weapons, explain it's bullet capacity, how it is powered, it's range.
-Animals. Most are extinct. Most animals that exist now are horribly mutated after the apocalypse so eating them would probably kill you. If you're lucky to find ones that aren't, it might try to kill you. So good luck. There are "other-wordly" animals in play. Such as the sandworms and others thrown in my a GM.
-Traveling: most everyone will be traveling by foot. Using wings, if you have them built, is in play of course. However take in consideration energy used, resources and the fact that this is an open wasteland, so if you're caught flying someone might try to kill you for your resources or even your wings. Possibly just to eat you. If you can find a horse that is living and able to walk, good luck, that will tax on more resources for your animal, you will have to feed and give it water as you would need some. There are steam-powered horses available to be purchased or traded, but you must find a place to do such.
-GMs, there are two GMs in play (this may or may not change) Blu and myself. We may initiate a battle sequence with you, with something around you. We may run an NPC so you may trade or purchase goods. What they say goes (just like in the RPGs, just dummed down.)
-Posting. So, since this is in casual, each RPer is expected at least two paragraphs. NO ONE LINERS. You may be killed off. But, HAVE NO FEAR! Every RPer here will help you if you are having problems with posting by yourself, we will work with you. This RP is meant to be fun and teach other RPers how to better themselves in their style and creativity! Of course, collabs work a bit differently, since they are done off-site before posting one liners there are expected and always happen anyway.
LOCATIONS
Endless Desert: The desert that surrounds the rumored Fabled City. These edges of this desert are marked with spears, atop of them are skulls, to warn people to stay out. Here you will find sandworms that travel unknown underneath the sand, the emerge only for a meal. That meal could be you.
Wasteland: everything outside of the desert, here you will find compounds or possibly a fallen city.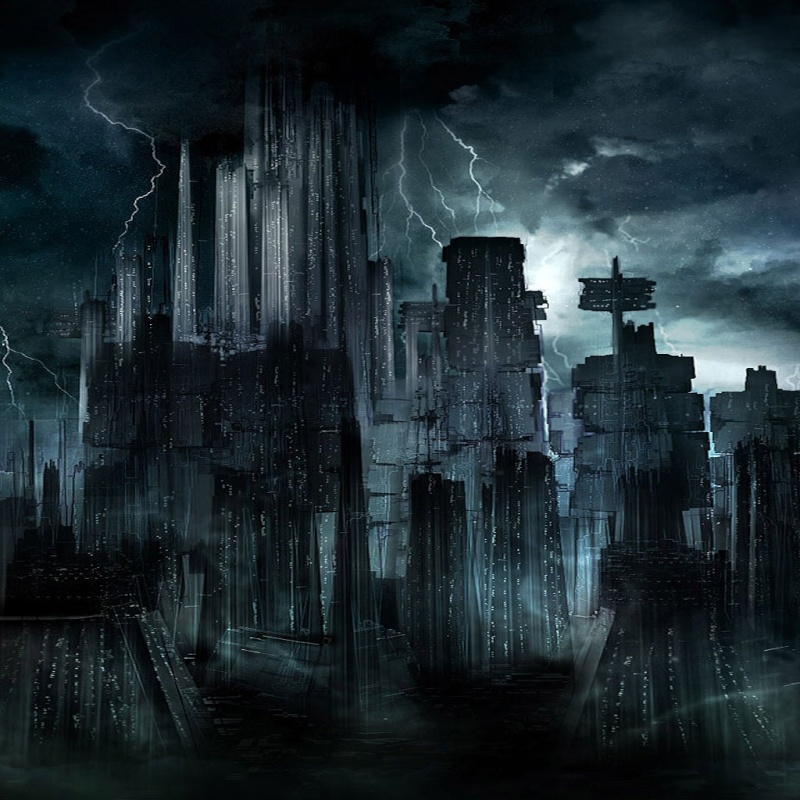 Fabled City: The non-existent City people risk their lives to discover. Rumored to be peaceful, be full of food, water and all resources.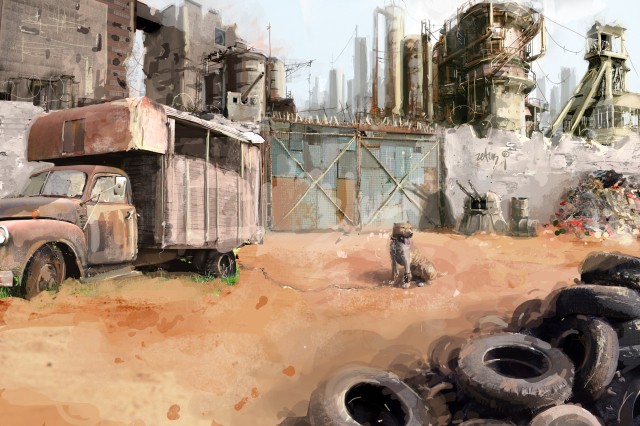 Compounds: There may be random compounds that exist, run by NPCs, can be used to restock, sleep, or live. These are really small areas. No more than ten buildings, most people burrow into underground caverns and sleep there, live there.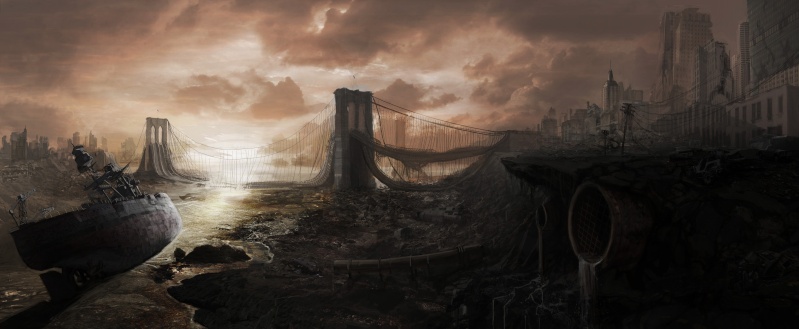 Fallen Cities: If you're LUCKY you MIGHT stumble upon something like this. An old city that still has some standing buildings. Don't chance climbing in the towers, even for the prospect of food, they will crumble at any give moment. These places are abandoned and for good reasons. Buildings fall randomly and the ones crazy enough to live there are insane and will kill you without thought.
QUESTIONS:
If you're curious about how something works, don't be afraid to ask Blu, myself or any of the Mods/Admins.
Well obviously I'm in. This is going to be a blast.
Oblivionz Blue Goddess





Posts

: 167


Join date

: 2013-03-30


Age

: 28


Location

: The Location of the BLUENESS!



_________________
::
Who I am is not important, what I am is. What am I? Dare you find out?
::
The New Kid





Posts

: 6


Join date

: 2013-05-04



The Visitor





Posts

: 90


Join date

: 2013-05-04



I am in, as soon as I update my profile.
The New Kid





Posts

: 8


Join date

: 2013-05-27



I will set up the OOC tomorrow or the day after.
I'll think about it. Depends on if Melvin and my brother are going to join it.
The Wretched Angelic Whore





Posts

: 83


Join date

: 2013-03-30


Age

: 34


Location

: Bound and gagged at the Tyrant's feet.



I certainly hope they join.
Similar topics
---
Permissions in this forum:
You
cannot
reply to topics in this forum