"Sometimes questions are more powerful than answers..." [-Quote from Heros]
You're just a normal person right? Like you go to school, work, or the store every day... and do what everyone else does. If you trip and fall you bleed, if you get emotionally hurt, you cry. You're human..... or so you think.
One day everything changes. No, I mean everything. I'm only telling you this because I'm a lot like you. But it's up to you to find me. It's up to you, to learn the truth about yourself, and where you came from - who you truly are.
And who are you? Well. You're just an experiment gone wrong. Something cut loose into society, that wasn't supposed to exist. You're like a sub-human thing with amazing power, that was released into the human race, completely by chance. Before the Lab was blown up, you were sent away to parents. Yes that means all of you were adopted by totally random people. All of you.
One of the scientists took you when you were an infant, and just sent you into Foster Care. Some of you were adopted, and have wonderful, loving families. But others... were adopted... and belong to harsh, unruly ones. So tell us who you are. And tell us just how you hide that secret. Tell us... how you manage to survive.
Everyone knows that if you get caught, you'll just be exterminated. It's common-brainary. So tell us how you managed to thrive on, and have a life. Tell us where you're at, and who you are. Tell us, we really want to know. I'll even start, and tell you who I am....
CS:
My name is Melvin. I'm 26 years old, and about 5' 9'' in height. I only weigh 156 pounds, but I assure you, there's more to me than meets the eye. Speaking of eyes. Mine are blue, like radiant blue. Super rare in color, to the point where people often ask me if they're contacts or not. Sometimes I wish I had the money to just buy "naturally-colored" contacts, but I work at a bar, and literally do nothing but deal drugs from that bar, on the low for money. I've lived on the streets my entire life, and I don't really "get along" with anyone. Well there is one person, but I'll let him introduce himself shortly.
Oh one more thing. I have this really weird or strange ability. Okay, so maybe that's putting it lightly. I have this insanely awesome power that allows me to infect and warp things. For some reason, the blood that I have coursing through my veins, is black. I can use this power to defend myself, and also to attack others. You probably think I'm crazy, and well I am - but trust me. I'm very, very good at this. And I'm even better at hiding it. After all, who the fuck's going to think that a drug-dealing adrenaline junkie, is some supernatural "thing"?
It's fun... most of it. The power, the rush I get diving off buildings... the fear in other people's eyes...
But is it really really worth it? All the hiding, all the covering your tracks... Sometimes I just wonder if it will all go away someday. Maybe it will - maybe it won't. I don't think it will anytime soon though. Probably won't for you either. Anyways ...step forward and tell me about yourself.
Last edited by Melvin Louie-Leon on Sat May 04, 2013 4:27 am; edited 1 time in total
The Tyrant King Of Oblivion





Posts

: 439


Join date

: 2013-03-30


Age

: 31


Location

: The 9th Ring of Hell, Oblivion



Hey guys... how's it going. Well my name is Raphiella Azure. I'm about 23 years old, and obsessed with the color blue. Kinda have this strange habit of tasting blue paint, and other things that are of the same color. I have blue hair, and I wear nothing but blue. The doctors that have seen me throughout my life have accused me of being color-obsessive or something like that. Saying my brain is wired wrong and that the receptors over-react to the coloring that matches the sky. Well whatever. If it matters, I weigh 100 pounds, and I'm not all that tall either. Most people think I'm anorexic or something. I hate that at times.
So my weird ability that I'm not even aware of yet, is that I'm immune to other people's infections, sicknesses, and ailments. I can't get cancer, I can't get the plague... I can't catch a cold from another person. I just can't.
I also slightly have this weird thing where I turn into an ANIMORPH or something. No really. I'm like one of those people that gets "stuck" in a weird form. Like half-human half whatever the fuck I am. It's really really fucking weird. I don't think I could even explain it without just first showing you. Sometimes my true self comes out at the wrong times.... I have to react and plan everything I do because of it.
Anyways, call me Blu. I'll explain the rest later.
Last edited by Oblivionz Colored God on Sat May 04, 2013 4:51 am; edited 1 time in total
Oblivionz Blue Goddess





Posts

: 167


Join date

: 2013-03-30


Age

: 28


Location

: The Location of the BLUENESS!



My name... um... it's, well... you can call me Chris if you like. My full name is like Christopher Rupel Arclight... I'm a bit taller than Mel... I'm 6 feet and an inch, and I weigh a bit less than he does. I'm a really passive person, and I try my best to keep to myself. Other than sniping at the range, and spending time with my Keeper, I'm really not socialized with anyone. I mean I've been around people... but it's so rare it's not even worth discussing.
I lack the ability to really speak. When I was younger, I was abused, and I still am to this day. But that's besides the point. My weird ability is that I can heal others, by touching them. Sometimes when I'm healing people, these "energy wings" appear on my back, and light shimmers from them... my hair lights up at times too. But I've learned to conceal all of that. I stopped talking a long time ago. I focused on my ability, and keeping my mouth shut, since that's what seemed to get me hit the most... I talk to Mel sometimes though... but that's rare. I never say a word unless he asks me to.
I don't really know what else to put down about me.... maybe the fact I have a twin brother...
Last edited by Chris Rupel Arclight on Sat May 04, 2013 4:23 am; edited 1 time in total
The Angel of Plague





Posts

: 121


Join date

: 2013-03-30


Age

: 34


Location

: Beside the Tyrant King <3



Pfft, call me Salvation. Or just "Sal" like everyone-the-fuck-else does. I don't really care much what you call me, because I won't even talk to you. I'm an inch taller than my twin brother, and I'm also a total fucking dick. I have this strange ability to reverse that ability that Melvin has, that infection thing he's got going on. So if he infects someone, I can change the infection and almost negate it and essentially 'cure' them. But will I do it? Meh, I'd have to have a really good reason to save someone that he would harm.
And I have no reason. I serve him. Well, not yet, but we'll get to that.
I grew up alone. Joined the military, and forgot almost everything I was ever taught. Nothing even fucking made sense to me, other than Sniping. My brother and I were even on the same team for a while. Til he got tossed overseas and shit for a year. He came back with PTSD and all sorts of shit. I wasn't involved where he was though. Kinda hard to explain but I went through my fair share of shit. I left Chris behind, and then found him again. Made a life out of sucking his Keeper's dick. HA! Funny shit.
I'm a whore. No seriously. I am. And since I'm infected with Melvin's plague thing, I go around passing it...
Killing people... I've killed a lot of people. Oh my bad. Totally said too much.
Last edited by Salvation Arclight on Sat May 04, 2013 4:40 am; edited 1 time in total
The Wretched Angelic Whore





Posts

: 83


Join date

: 2013-03-30


Age

: 34


Location

: Bound and gagged at the Tyrant's feet.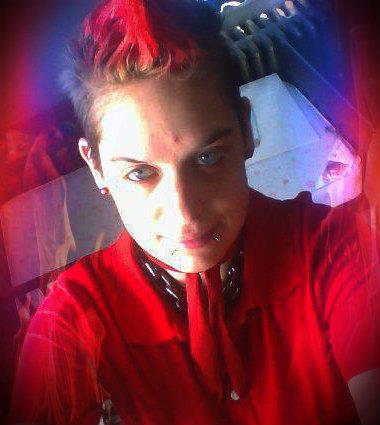 Fire, it's always been something super fantastic. The color of red, the color of orange, the warmth the radiance....
I am your average person. On the outside, I am nothing special. I work part-time at a Gaming Store, selling all of the popular stuff. I manage it actually, at night, I'm the lead singer of a small local metalcore band known as As the Radiance Grows, which has only been playing in small bars and local scenes. I'm pretty average looking, not too skinny, not too fat, my eyes are a sapphire blue, my hair dyed red, shaved off at the sides and always in a mohawk.
On the down low, I am anything but average....all the pyrotechnics you see, aren't pyrotechnics. I have the ability to control fire. Yep. For whatever reason, I can start and control it however I wish it. I keep it in absolute hiding however...I don't trust people with that knowledge...
My name is Aura, my stage name is RA, I have an obsession with fire, the God RA, and feathers.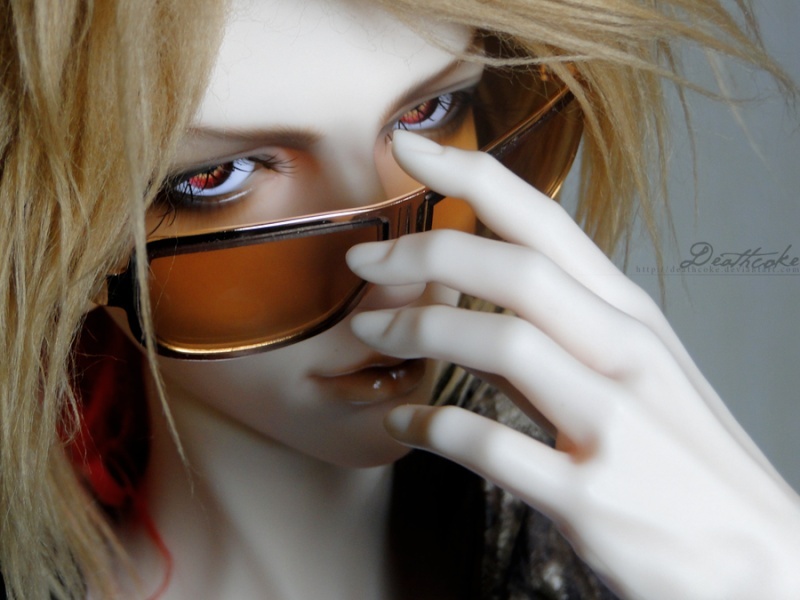 Cain Nightlord is my name. I am 23 years old and a bit odd looking, my hair has always been rather long and a shade of gold it always seems to be shimmering, my eyes have always been a golden color as well. Which doesn't truly matter to me, other see me as gorgeous and I attract a lot of attention but all in all, I ignore it. I have an adopted daughter, Amunet, who is a doll and an amazing dancer, she loves the violin. I take care of her, protect her, watch over her.
I run a multi-national corporation selling large electronics, majorly for medical and scientific research. I am considered one of the richest people in the united states, but I'd rather live a low lifestyle, I live in a smaller house, drive a regular car, I don't live expensively and I donate most of my money to the companies who buy my products.
More so, I have a unique ability. Flight. Not just flight, but on whim, I can grow and extend six golden wings massive in size. So flying is not such a simple task. That is my special power. I am also considered a genius, however that is due to my years of dedicated studying to get a life where I could make Amunet and myself happy, and stable.
Last edited by Cain Nightlord on Sat May 04, 2013 4:46 am; edited 1 time in total
_________________
::
Who I am is not important, what I am is. What am I? Dare you find out?
::
The New Kid





Posts

: 6


Join date

: 2013-05-04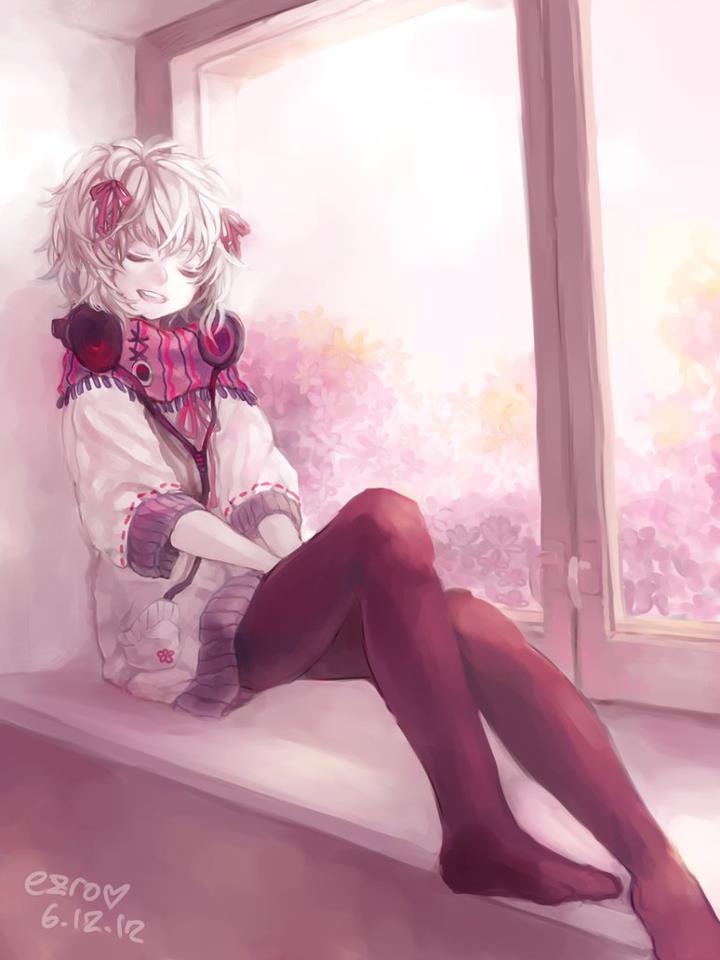 My name is Amunet....I'm a nine year old girl, I'm special, an albino...I have pure white hair and eyes, and very white skin. I never speak to anyone without trusting them and getting to know them, so I have no friends. I also have no family, except Cain who takes care of me.
As if I wasn't odd enough, I have a weird ability...I am clarivoyent. So when I touch an object, I can see where it's been, who used it, what happened. Even walking into a room can cause this. I haven't really learned to control it and sometimes it makes life tough but...I somehow manage.
_________________
The Visitor





Posts

: 90


Join date

: 2013-05-04



Hi, my name is Leon Dark. I was abandoned when I was very young. The earliest I can remember is when I was about 9 years old and i was living in an alley behind a comic store. I learned to survive on my own and decided to enlist in the military when I was 18. I went threw a lot of training to become a single man unit in the military. I am now 24. I am roughly 5' 11' and weigh about 125 lbs. I always seem to be wearing a camouflage sweatshirt or jacket. I also tend to wear a hat because I hate the color of my hair. I still serve in the military as a sharpshooter.
The weird thing about me is, I am very precise with everything that I do. Not only that but i can move at an accelerated pace. i learned about these while I was training in the military.
Anything more will be explained later!
This is Ziek. I come from the future. I do have the ability to walk through the walls of time. I don't age at all and I am weak. I don't know much about life and I'm here to change the ways of a life. The way I work is I jump from body to body between different dimensions. And I will always figure a way out of everything. I have green hair and a slim body.
The New Kid





Posts

: 3


Join date

: 2013-05-04



Who am I? Is that so important? I am a shadow, I remain invisible until I attack. My name? You may call me Syler. What is it I do? I kill people. Simple, isn't it? I move as a shadow, hunting, stalking, preying on my victims, striking at the picture perfect moment. What I look like matters not, you will not remember it, nor will you ever see it. My ability is unique, being in the presence of someone with a unique ability I will duplicate it, the longer I stand by that person the longer I can replicate it without them around. If I kill them, I can devour the part of them that makes them special and permanently gain their ability.
This is all I think you need to know.
The New Kid





Posts

: 2


Join date

: 2013-05-04



Similar topics
---
Permissions in this forum:
You
cannot
reply to topics in this forum